Description
DYNAMIC POWERTRAIN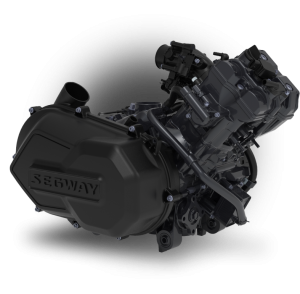 570CC liquid cooled, single cylinder, 4-stroke, DOHC engine delivers max 44HP and 48N·m of torque. The 570CC engine adopts the optimal design of insulator spark plug and optimized CAM. With the addition of electronic fuel injection system, the powertrain has great adaptability
in high/low temperature and high altitude environment.
EXTREME PERFORMANCE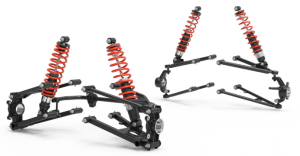 The Segway Snarler AT6 L is equipped with adjustable front and rear air shocks that adapt to any terrain and driving style. The front suspension is dual A-Arm with 7 in./ 180mm travel. The rear suspension has 8.3 in./210mm of travel. With 10.7 in./270mm ground clearance, the Segway Snarler easily clears obstacles and makes your ride enjoyable and comfortable.
FRONT DIFF-STEERING + REAR DIFF-LOCK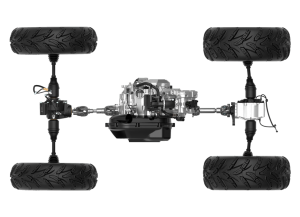 Snarler features a Spiral Angle Front/Rear Constant Drive Shaft, while the front axle differential enables the smooth switching between 2-wheel and 4-wheel drive. The rear axle differential lock can also be switched manually while moving, greatly improving the off-road performance.
SMART EPS – BURST OUT YOUR PASSION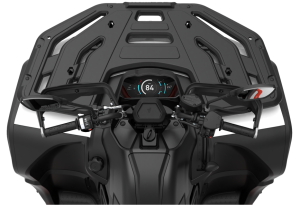 Segway's Smart EPS System is designed with standard/comfort/sport modes that will adjust automatically according to traction conditions. The Segway Snarler is ready to conquer any terrain. The EPS can be switched on-the-fly to one of the three settings, which you can select on the app. The ride is customisable for different drivers, terrain and road conditions.
SMART MOVING & SMART FUN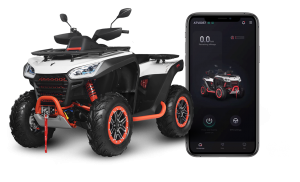 Standard on all Segway Powersports models in Australia, the Telematics BOX (T-BOX) is a connected-vehicle-standard terminal that delivers multiple online applications including vehicle remote monitoring, remote control, safety monitoring and warning via 4G, Bluetooth and CAN communication. You can access real-time data of your vehicle through the Smart Commanding System (SCS). This intelligent interaction with your Segway Powersport vehicle provides industry leading safety and leads you to epic places to ride!